Island Issues with Sherry Bracken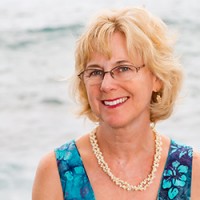 Sherry Bracken has been with LAVA 105.3 and KKOA 107.7 since they first went on air in 2004. She writes, hosts, and produces the thrice daily event update Community Corner and the weekly interview program Island Issues. Sherry has interviewed more than 500 guests who impact Hawai'i Island—elected officials, scientists, police, drug addicts, members of nonprofit organizations, and more. She also moderates candidate forums and MCs events all around the island. She also was the Hawai'i Island reporter for Hawai'i Public Radio for ten years. She moved from San Francisco to Hawai'i Island in 1994. Sherry was named to the Hawai'i Island Women's Hall of Fame and has been recognized by the Hawai'i State Senate and Rotary Mauka Kona for community service.
To contact Sherry, email her at sherryb@lava105.com.